Hungarian Professor Jordan Gyozo and Australian Geochemist Deon De Bruin visited ICGG
Release time : 2019-07-03
|
views : 899
To keep up with the latest international geochemical mapping methods and cutting-edge knowledge of spatial technologies for environmental indication. ICGG invited Prof. Jordan Gyozo from Szent István University, Australian Geochemist Deon De Bruin for a short time stay in Langfang, China. The two scholars each carried out a report on their latest research results.
Prof. Gyozo Jordan delivered the report "Geochemistry: Spatial Analysis and Applications". The report started with the introduction of GEMS, followed by the spatial pattern analysis of Ni by means of digital image processing techniques on European agricultural soil data which was carried out by the European Geological Survey. And last it came to the conclusion that the continental glacier fault line had a great influence on the distribution of Ni in the surface soil. While, compared with the traditional geochemical mapping methods, the digital mapping methods can provide more accurate and quantitative spatial information for studying the distribution of geochemical elements.
Dr. Deon De Bruin delivered the report "A discussion on the use of major element assay data for classification of rocks and regolith samples" which focused on the extensive application of statistics in elemental analysis, the distribution of elements of surface soil samples in Leonora, West Australia. He used the surface soil sediments of South Africa to find out the distribution pattern of major elements and eventually came to the conclusion that major elements play a key role in indicating the mineral composition of samples.
During the report, the participants eagerly expressed their views from different aspects and made active exchanges with each other. For them, it was a great opportunity to learn the world frontier technologies for geochemical mapping.
The reports have greatly broadened the views of ICGG researchers, and even generated new thoughts and inspirations for the innovation of international geochemical mapping.
Staff from relevant departments of ICGG participated in the reports.Photographer
(Author: Yuying Huyan & Lijun Wang Photographer: Yuying Huyan)
Experts presenting the report
Group photo of participants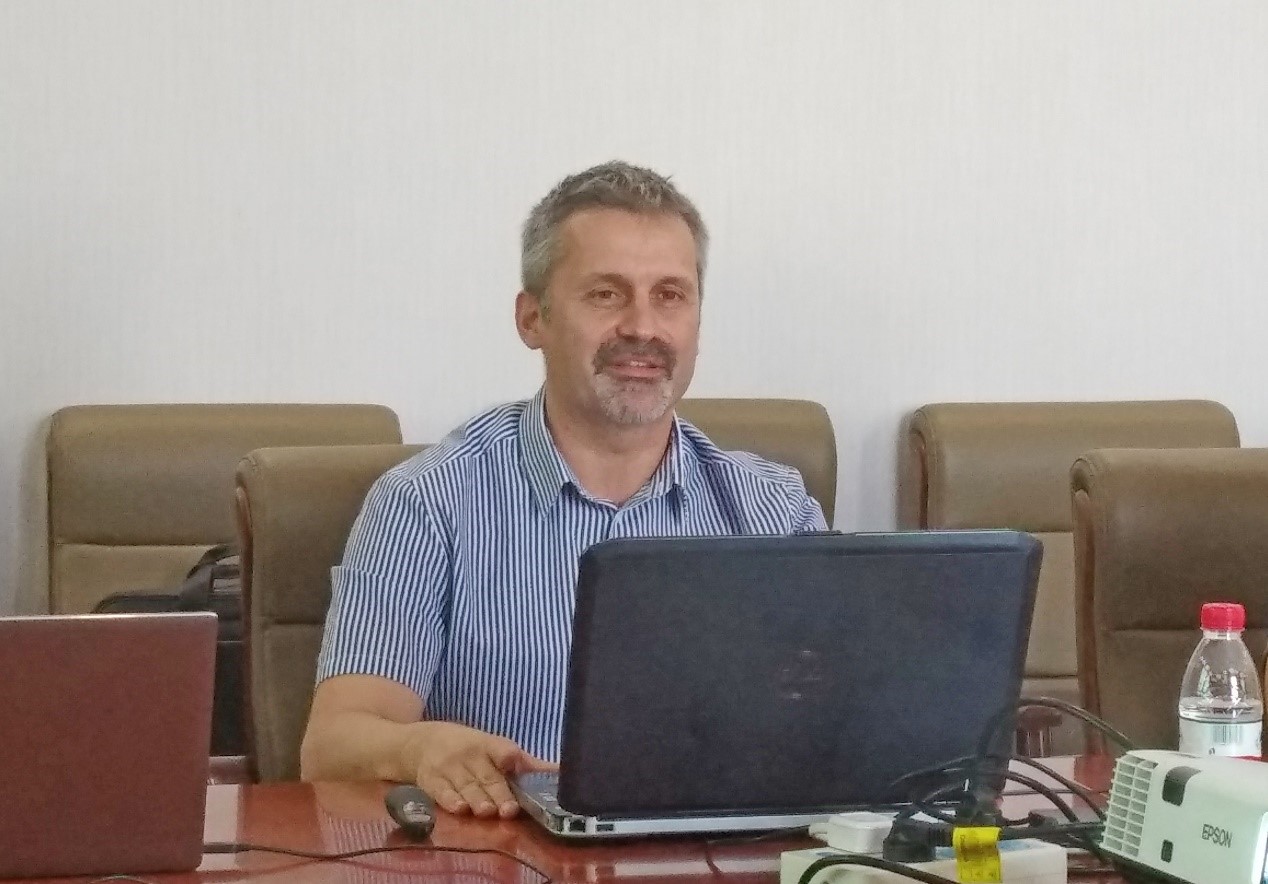 Gyozo Jordan making a report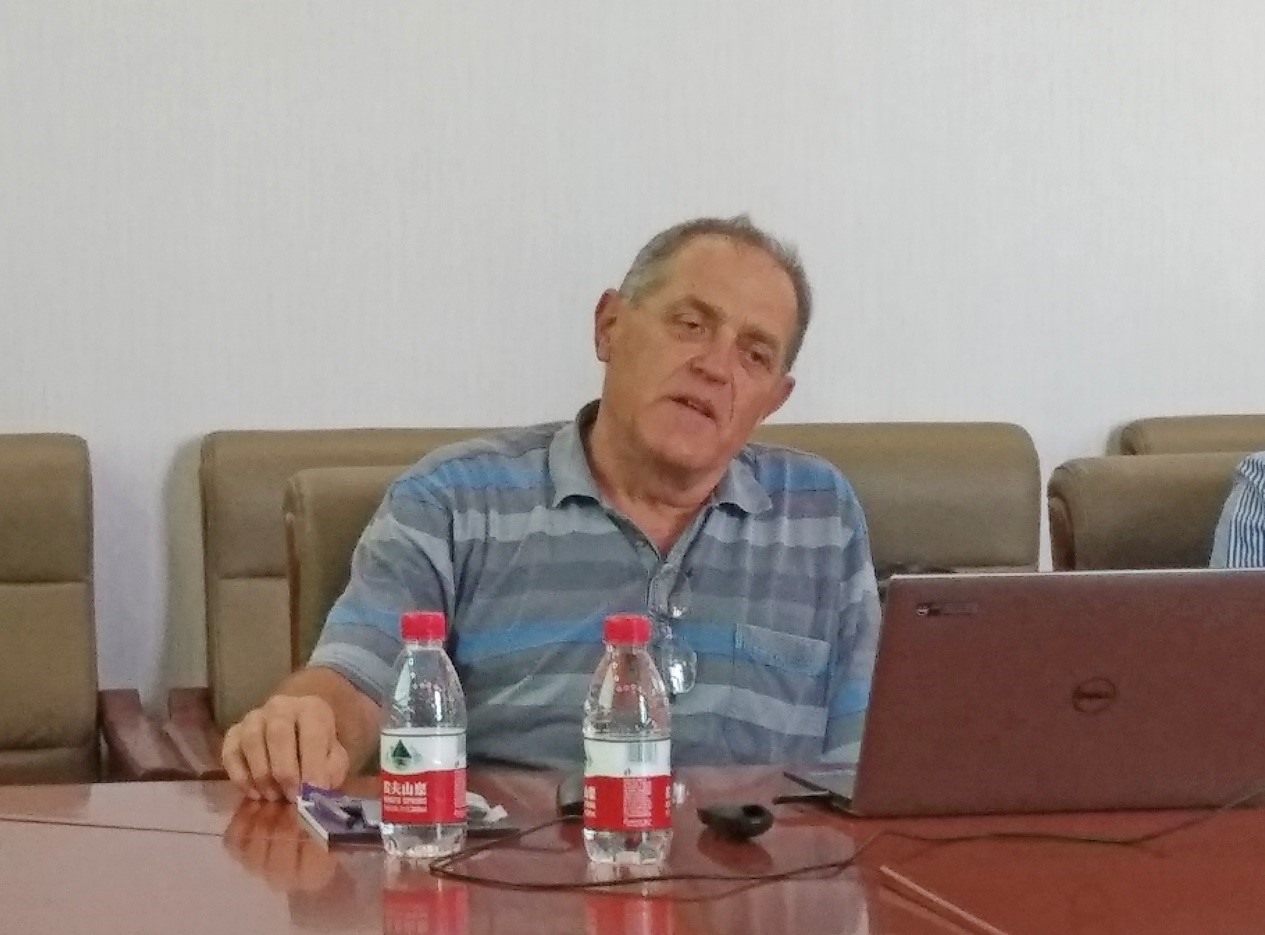 Deon De Bruin making a report